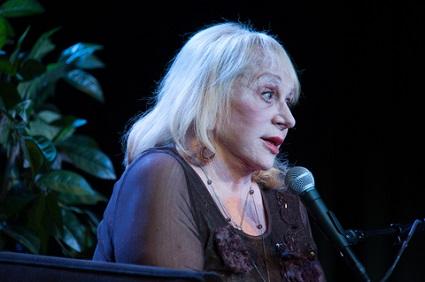 If you have any interest in the topic of clairvoyance, you're likely familiar with the work of Sylvia Browne, psychic reader. Learn more about the background and career of this best-selling author.
Background Info
Sylvia Browne, psychic, hails from Kansas City, Missouri, and has a diverse religious background that includes a Jewish father, Episcopalian mother and Lutheran grandmother. Due to the many differences in their religious beliefs, the family was baptized together into the Catholic faith when Browne was still young. However, many websites still cite her as being of the Jewish faith.
According to Browne, she began seeing visions at the young age of three. With the help of her maternal grandmother, who was also a self-professed psychic medium, Browne learned how to understand what was actually appearing to her. Today, her psychic abilities are world-renowned, and she is widely regarded as an expert on parapsychology. She lives in California, but continues to tour the U.S and Canada as a guest lecturer.
The Career of Sylvia Browne, Psychic
Sylvia Browne psychic talents have earned her fame and fortune, with the rich and the famous seeking her guidance and advice. Her yearly predictions are eagerly awaited, discussed and often debated; while there are plenty of anti-Sylvia publications and websites, there are just as many faithful followers. For some, her clairvoyance is mainly entertainment, but for others, her psychic know-how offers them help with life-changing decisions.
While Browne's best-selling books are certainly based on her clairvoyant talents, she continues to wow audiences with her charisma and gregarious speaking ability. In fact, she's so entertaining that even non-believers tune in to her predictions or seek out her books to read what she has to say. She is a New York Times best-selling author, and she regularly appears on the Montel Williams Show and Larry King Live. Browne's website offers visitors an opportunity to schedule a psychic reading or lecture event.
Sylvia's Son
When you visit Sylvia's website, you'll also read information on her son, Christopher Dufresne. While Sylvia obviously has a huge crowd of devoted believers, Chris is following closely in her footsteps with more than 20 years experience working as a psychic in his own right. When you visit the site, you have a choice of purchasing a reading with Chris or with Sylvia. As of this writing, a phone reading with Sylvia is $850.00, and a phone reading with Chris is $500.00, but these rates are subject to change.
What to Expect from a Reading
Both Chris and Sylvia claim to be able to "psychically reach into your soul" so they can then tell you those things you've got planned for your future.
According to the website, the purposes of a reading include the following:
Checking to see that you are on the right track
Finding out what other people might do in your future
Looking at your options to choose the best direction
Looking for hidden health issues (They point out that you should always see your doctor as well.)
Providing possible solutions or alternatives
Learning where your deceased loved ones are and how you can look for signs from them
Receiving advice on your career, relationships, spirituality, finances and family issues
Current cost to speak with Sylvia: $850.00. (Price is subject to change.)
---
If you're interested in learning more about Sylvia Browne or her son, Chris Dufresne, check out her website. Before you check in for a reading, be sure to write down all of the questions that you want to ask in order to make the best use of the time you are paying for. Remember, only you can judge if the reading you receive is valid.